Applications for 2023 have now closed.
What is the purpose of the grants?
The Conference Support grants support Indigenous evaluators living and working in the Australasian region to participate in strengthening the knowledge base of the evaluation sector and to further develop their own capacities in evaluation with Indigenous people and communities. The grants are designed to support attendance and contribution to the AES conference.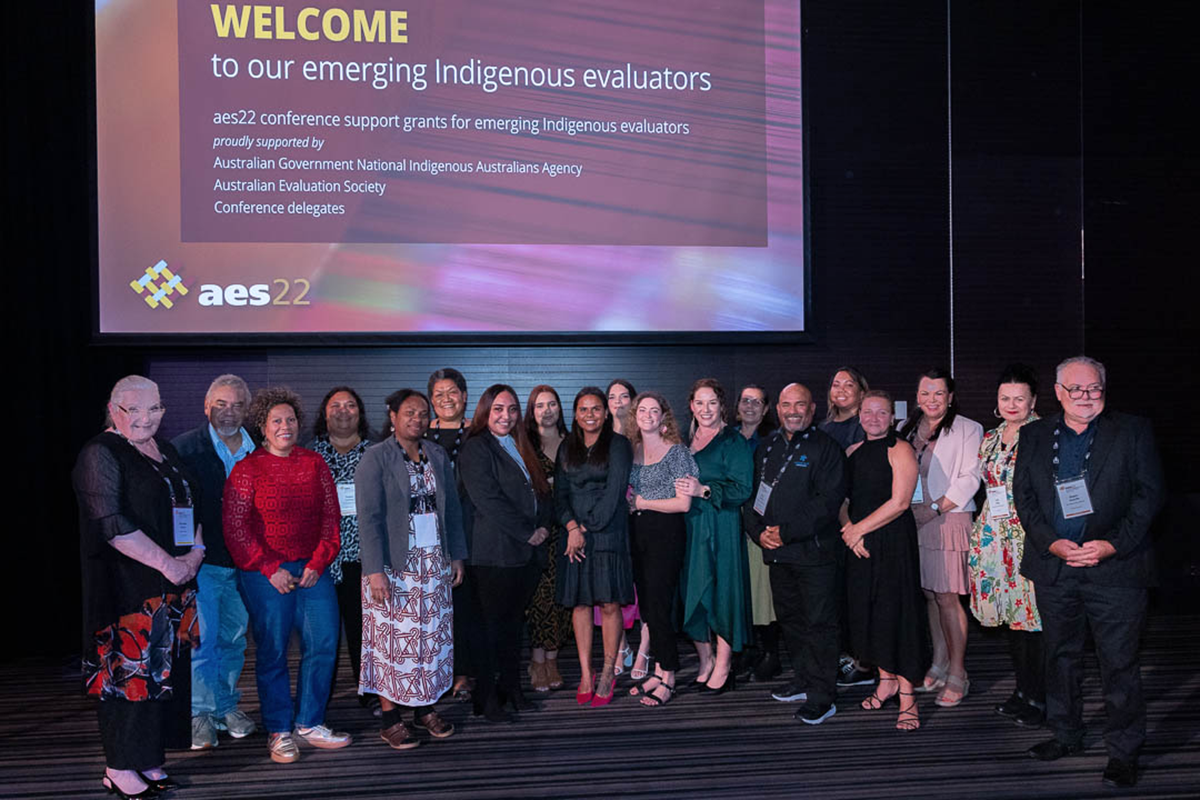 What are the benefits of the grants to Indigenous evaluators?
Over the years these grants have enabled several emerging Indigenous evaluators from Australasia (the region consisting of Australia, New Zealand, Papua New Guinea, and neighbouring islands in the Pacific Ocean) to further develop their evaluation skills and knowledge and their professional networks through actively participating in the annual AES conference. We have received very positive feedback on the benefits and opportunities that these grants have provided to recipients over the past five years.